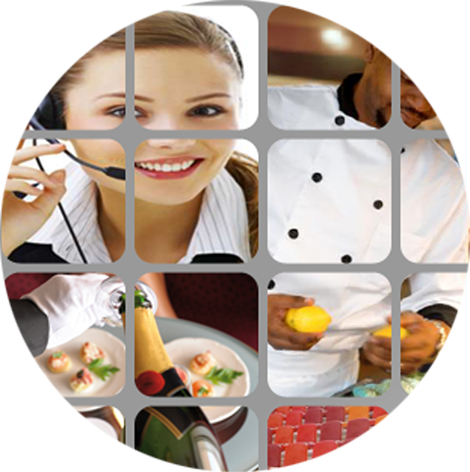 Who are BCS ?
BCS's software has been delivering solutions to customers in the UK and overseas since 1971. From our UK support and development bases in North London, with its own accounting company, and the north-east of England, along with our worldwide support centres in Miami, Michigan, Auckland, Sydney and Bangkok we serve a diverse customer base across a range of industry sectors, specialising in flexible solutions for real-world business needs.
Stable workforce
With a cooperative ownership philosophy we pride ourselves on the stability of our workforce, with our support and development teams having individual service in excess of 20 years. This experience enables us to deliver cost effective software together with the highest level of service to our customers from people who have intimate knowledge of our solutions.
Established portfolio of applications
We provide a wide range of solutions including event management, multi-national accounting, payroll including CIS, human resources and integrated web solutions. Although focussed on event management and payroll, where we provide services to some of the worlds largest venues such as Wembley Stadium, Arsenal Emirates Stadium, Liverpool FC @ Anfield, Fulham FC @ Craven Cottage, Earls Court, Olympia, Doncaster Racecourse, Oval Cricket Ground and many of the UK's other top venues including other top FA Premier League clubs, we also have many other applications in fields as diverse as manufacturing, packaging, plastics and bulk mailing houses.
Specialising in bespoke solutions and customisation
In addition to our established applications, our vast experience allows us to swiftly develop customised or fully-bespoke solutions. From initial analysis to successful delivery our aim is to ensure that your investment provides maximum benefit to your business.
All our core modules are designed to allow cost effective customisation to provide solutions tailored precisely to your business needs. By using experienced personnel for analysis, development, implementation and support we always provide the highest level of service.
Solutions provided to high profile customers
Our customers are often high profile and in mission critical environments and therefore our solutions have a proven track record of reliability. Our customer base covers a wide range of industries from laboratory equipment manufacturers to international airline support and distribution companies with offices around the world. As a leading event management solution provider we are particularly proud to include England's national stadium, Wembley, and Arsenal FC's Emirates stadium together with many other major UK hospitality events among our list of notable successes.
Focussed on building lasting partnerships
We have developed long-standing relationships with our customers over the years. Our approach focuses on building partnerships, where we work together with each customer to ensure our services and solutions continue to meet their needs as their businesses grow and change. We believe our satisfied customers are our best sales force and are confident that they will always give the highest opinions of us.
Specialise in rapid application development
We have our own wholly owned development environment which allows us to provide flexible solutions rapidly, with maximum interoperability with other modules and third-party systems.
Cost efficient development
All our developers are part of our in-house team – no high-priced contractors – and all have long-standing familiarity with our toolset. This enables us to offer cost-effective, small-footprint development and respond quickly to your changing requirements.
Accounting and payroll services
Our payroll and accounts modules are available for deployment to you with the additional benefit of automatic links to our event management system. However our bureau services division have proven that specialisation and economies of scale provides a more efficient, cost-effective alternative to the overhead of in-house administration.
Why choose BCS?
They say the best advertisement is a satisfied customer, so we are always happy to provide reference sites so you can see for yourself just how satisfied they are. We pride ourselves on our flexibility and high service levels, and strive to build partnerships with our customers to ensure the benefits to us both with resultant industry specific solutions. We look forward to investigating the possibility of embarking on a mutually beneficial partnership with you.