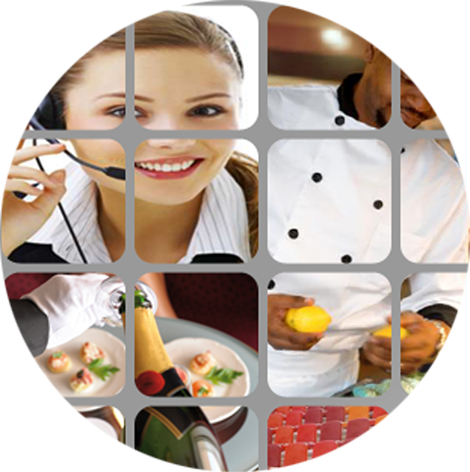 AESOP quite simply is the Answer to Every Staffing Officers Prayers
AESOP is a fully-featured multi-user staffing operations system developed to ease the burden of managing casual, contract and agency staff at venues such as; stadiums, banqueting, racecourses, exhibitions, conferences, motorsports, and all kinds of outdoor and indoor events, from the smallest to the largest.
Savings & Benefits
AESOP has been developed over the last 18 years in response to the changing needs of staffing offices at a range of venues across the UK. As a result it offers proven benefits, efficiencies and cost savings throughout the event lifecycle, from initial setup through to final payroll processing.
AESOP has been designed and tested over many years of successful implementation within the event management industry. It streamlines the required operations by harnessing the power of modern database and communication technology within one single integrated solution. Utilising the functionality of AESOP will deliver easily identified cost savings before, during and after each event by reducing overheads, increasing efficiency and minimising losses. These savings allow AESOP to not only self-finance but to deliver continued benefits year-on-year.
Features
AESOP has been specifically designed to provide the functionality required by staffing teams to manage everything from large scale multi-day events to small functions. It's exposure to many sectors has allowed us to develop and integrate many features which cater for all the changing needs of staffing departments. AESOP's many features include :

· Extensive employee database covering personal details, availability, working history, training details, disciplinary history and payment information
· Unlimited event planners with area/zone breakdown allowing unlimited template library for ease of operation.
· Multi-site facility to allow sharing of employees across different locations with their own specific event management.
· 2-way SMS text message facility for job offers and communicating instantaneously with your workforce.
· Real-time event management for collection of staff time information with the option for automatic payroll payment calculations.
· Forecast/Actual cost reporting
· Payroll information production with standard layouts available for automatic interface to payroll systems.
Sites

DNC at Wembley Stadium
AESOP has been used at Wembley Stadium by Delaware North for many years to manage a workforce of up to 2,500 employees per event for their catering and hospitality requirements.

DNC at Arsenal Emirates Stadium
AESOP was initially used by DNC at Arsenalís Highbury stadium and functionality extended when the new Emirates Stadium was completed to allow them to expand from a 400 workforce to over 1,200 per event.

Fulham Football Club
AESOP is used for both the catering/hospitality and stewarding operations at Fulham with separate event management from a single AESOP company and employee database.

Liverpool FC
When Liverpool FC took the catering and hospitality business in-house AESOP was deployed within 1 month to allow a seamless hand over of operations. Additional integration was also developed when the payroll system was changed from Horizon to Midlandís iTrent HR/Payroll solution.

Doncaster Racecourse
AESOP is used by Arena Racing Company to manage all staffing requirements at Doncaster Racecourse including up to 800 staff per day during the prestigious 4-day St. Leger meeting in September.

OCS at The Oval Cricket Ground
AESOP is used by OCS for the management of their housekeeping and stewarding operations with extensions developed for the production of ID cards among some of the additional features developed to meet their needs. Compass Groupís bespoke version SMART is also used at the Oval for their catering operations.

Compass Group - SMART
BCS has had a long-standing close relationship with Compass Group and a bespoke version of AESOP, SMART, is used within a number of divisions to manage up the multi-site operations for over 100 venues around the UK and Ireland.

More Sites...
click here for an extensive list of some of the sites taking advantage of AESOP